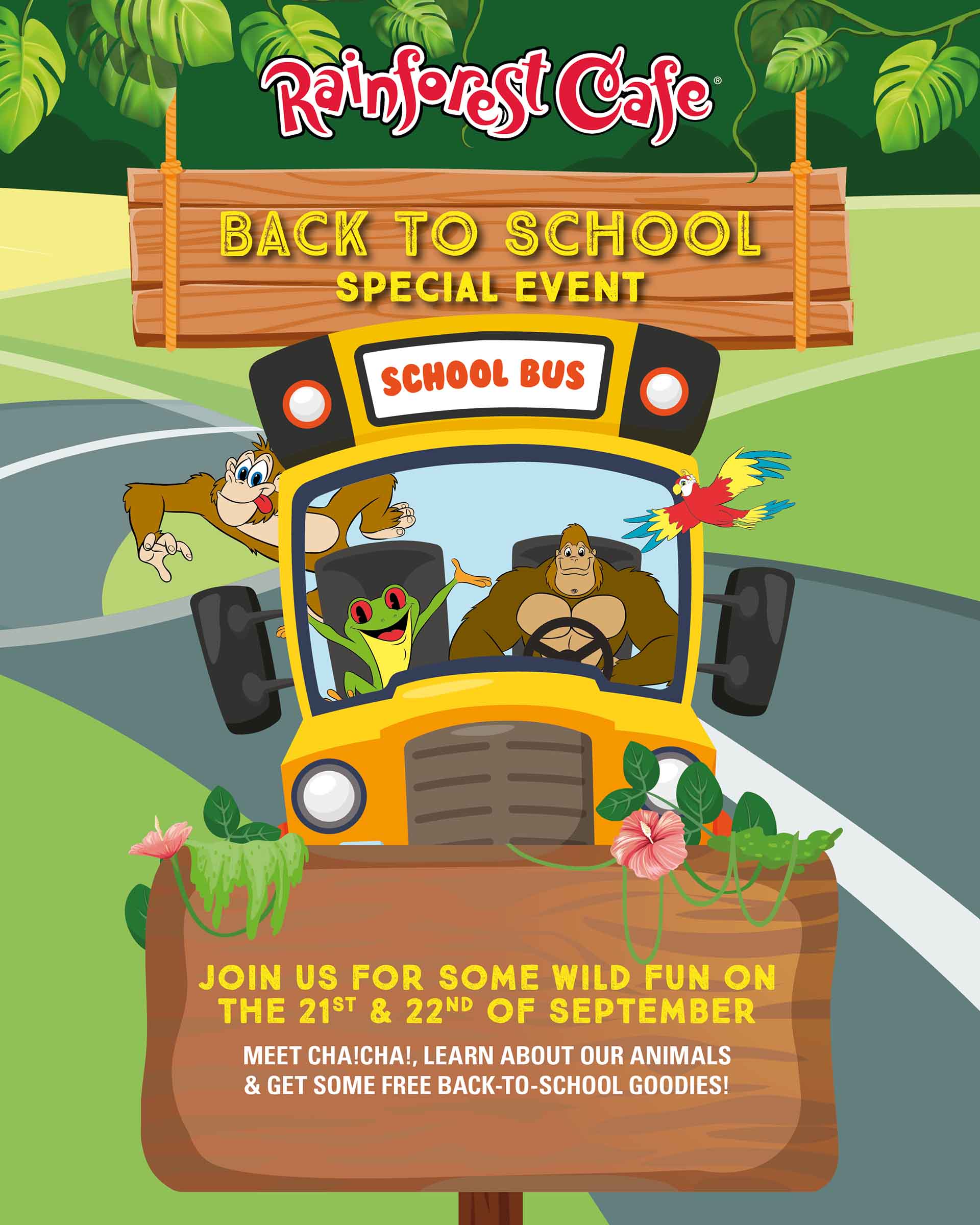 Before heading back to school, the Wild Bunch wanted to treat you with something extra special✨
Join us for our special 2-day event that will be happening on the 21st and 22nd of September!
The kids will get the opportunity to go round the restaurant for a 10-minute informative animal tour with our special restaurant host and the parents can enjoy a nice cup of coffee (and maybe a little muffin too) while watching the kiddos have fun! After the tour, the kids can join you at the table until 11:30AM!
And oh, we will also be inviting Cha!Cha! who will have some back-to-school goodies to give out ?
Limited spaces available, BOOK NOW!